Genesis is focused on seeking new opportunities throughout the globe in:
HYDROCARBONS PRODUCTION
ADVANCED PETROPHYSICAL AND GEOPHYSICAL SERVICES
NEW ENVIRONMENTALLY SAFE TECHNOLOGIES AND PRACTICES
GLOBAL TRADING OF OIL & FUELS
We are committed to maximizing the profitability and growth for our industry partners and stockholders.
GENESIS WILL BE THERE FOR THE DURATION
Oil and Gas Related Services & Technologies
As an innovative and productive enterprise with a balanced portfolio of sustainable, profitable and growing businesses, we are striving to be a part of the careful process of environmental management, oriented to the efficient handling of natural resources, maintaining a deep respect for the preservation of biological and cultural diversity.
Unconventional and alternative energy sources such as solar and geothermal technologies.
Drilling Waste Remediation & Recycling.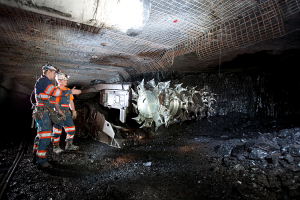 Underground Coal Gasification
Genesis Underground coal gasification (UCG) refers to the process in which coal reacts in situ with an oxidant to produce a combustible gas, called synthesis gas or syngas. In contrast to surface coal gasification (SCG), no coal mining needs to take place and hence UCG has the potential to access unmineable coal.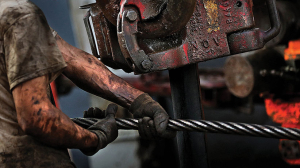 NuTech Techology
NuTech Technology is based on utilizing proprietary petrophysical technology for accurately locating and quantifying all producible reserves in new and/or depleted oil and gas fields.
NuLook™
NuLook® petrophysical evaluations are geared for finding pay zones. Every well presents challenges; mineral effected-low resistivity, fine grained-low contrast, water salinity, and even data quality.
NuLook Textural Vision™
NuLook Textural Vision analysis allows you to visualize pore size changes within the total and effective pore spaces in the reservoir.
NuSpec™ Services
NuSpec goes beyond Textural Vision and allows the NuLook® services to be performed with a defined minimum data set to give a pore size spectrum similar to a T2 distribution from NMR.
NuView Reservoir Vision™
NuView advanced 3D geological modeling techniques determine the extent and volumes of by-passed pay zones and lower the risks of development going forward allowing you to maximize well and field performance.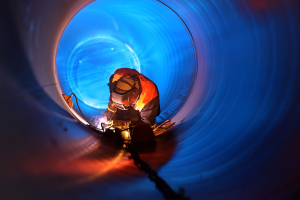 Infrastructure
Genesis provides high-speed pipeline construction technology and equipment to improve field pipelines and gathering lines, metering equipment, storage and processing facilities.
Butler Tech high speed pipeline construction technology and equipment.
North Africa Gas Prospect
Genesis/IEVM has identified and verified several opportunities of varying risk levels below and near three existing producing fields located offshore North Africa.
With our access to all pertinent technical and commercial data, this is now presented as an additional component of the current European gas market development efforts by Genesis.
Using data collected from the original exploration well, Genesis/IEVM has identified two potentially very large, high pressure gas and condensate accumulations with some black oil.
The data available does show potential un-risked reserves estimated at approximately 35 and 55 billion cubic meters of gas (BCMG), equivalent to 1.25 and 1.95 trillion cubic feet of gas (TCFG) respectively plus 125 and 195 million barrels of condensate (MMBC), and an unidentified amount of black oil.
Arizona Solar Project
Genesis Group intends to market solar panel technology to targeted customers including commercial properties, government, municipal and educational facilities and public utilities.
Additionally, Genesis intends to develop Solar Power Plants throughout the US marketplace with a targeted launch of three (3) 100 MW Solar Power Plants to be located in the Mohave Desert Region, USA in California, Arizona and Nevada. The project investment for these solar power plants is $1.3 Billion Dollars (USD).
Genesis' stated mission is: To offer innovative yet cost effective solar solutions integrating photovoltaic's solar elements, forming comprehensive renewable energy systems, and managing electricity, human ecosystems, energy storage, power grid or off-grid applications.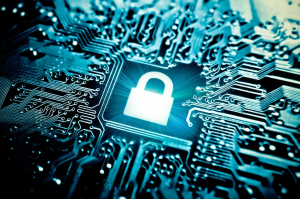 Encryption Technology
Encryption and decryption of stored files. The SLD can have local storage such as a disk drive or an SSD.
When it is open for an authorized user it can be used for storage of data, clean or encrypted. The biometric serves both as a lock of the device and a base for the generation of encryption keys.
All encrypted data can be red only by authorized people. Applications: E-Banking, Government exchange of data, Enterprise security needs as well for the Journalists and News security (before publication).